With Scholar Bee Early Learning Workbook and Kit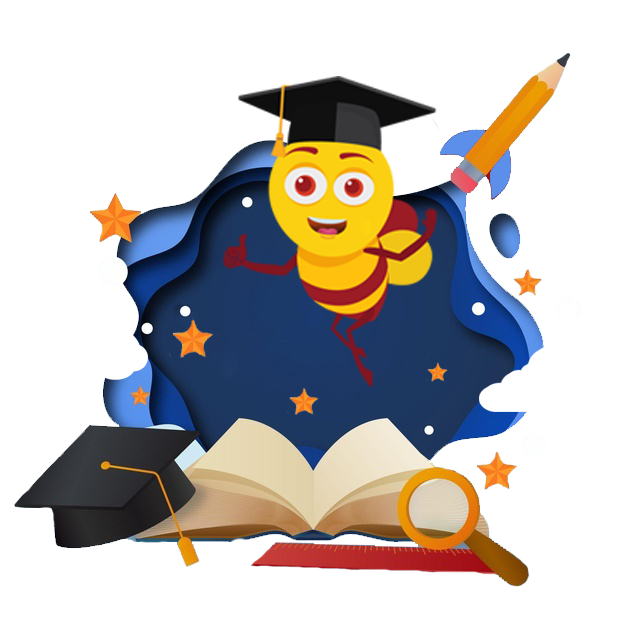 Strong Roots leads to towering achievements
Fostering Young Potential
Our Year Long Learning Kit

A complete programme for holistic development of your child

Founded in March 2022 by educators Dr.Kalpana V & Mrs. Priyanka Jacob, we're a beacon of innovative preschool excellence under Nirmayi Pallikoodam Pvt. Ltd. Our blend of teaching experience and nurturing care creates a new standard in early childhood education.We have designed a unique experiential  and holistic curriculum aligned with NCF 2022.

Through our meticulously crafted workbooks and holistic approach, we ensure that every aspect of a child's development resonates with the spirit of NCF 2022.
Enriching Learning Experiences
Every concept is brought to life through interactive exercises that encourage exploration, critical thinking, and creativity.
Fostering holistic growth
From interactive workbooks to cognitive skill enhancers to collaborative projects, we provide a comprehensive platform for children to flourish in every dimension
Positive Parent Engagement
The kit will also include resources for parents to extend the learning experience at home, fostering a strong connection between the preschool and families.
Sustainable Development Goals
Education is one of the most powerful and proven vehicles for sustainable development. From the 17 Sustainable Developemnt Goals of UN we at The Busy Bee have taken up GOAL 4(Ensure inclusive and equitable quality education and promote lifelong learning opportunities for all)as our immediate target  and are working relentlessly on providing inclusive and quality education to all sections of the society. As a responsible company , we have already supplied kits to Early Intervention Centres in New Delhi. We will strive to collaborate with more organisations and work towards achieving our target.
An integrated Learning Solution
The Busy Bee ROOTS offers a harmonious learning solution, comprising rich educational materials, digital resources, teacher and parent tools, ongoing professional development, and supportive implementation visits. Through collaboration, we partner with schools to accomplish academic goals and foster meaningful connections.
We offer parents a selection of age-appropriate learning materials, serving as a guide for fostering positive parent-child interactions within the comfort of your home.
Eventually, after two decades, I decided to pursue my childhood hobby and finally enjoy my passion for chess without interruption while my little bundle of energy was busy playing, exploring and learning on his own with the Scholar Bee Early Learning Kit.
I highly recommend this homeschooling kit.
Corona has forced us parents to don the role of teachers... Scholar Bee Early Learning Kit has been a great assistance and a boon for working parents like me......I am convinced that the various products in the kit will ensure all round development of my son.
I have found Scholar Bee Early Learning Workbook and Kit to be a one stop shop for all my homeschooling needs!!!
Highly Recommended.
Being mother of two pre schoolers, I was really worried when the pandemic hit us...The Scholar Bee Early Learning  Kit has been a great help for parents like me.....Waiting for more such products from the team.
The Scholarbee Early Learning Workbook and kit has helped my child to develop her all round skills......specially fine motor and communication skills.....The monthly schedule given in the workbook has been a great help for planning her study routine.....It's an excellent homeschooling kit .Wish I had something like this during my elder daughters pre school years.
The Scholar Bee Early Learning Workbook and Kit has been a perfect support for me at home.It has helped me to give extra practice for my child over and above the school curriculum..The supporting craft material saved me the hazzle of arranging these Knick knacks
I was searching for long for a work book which goes in sync with the school curriculum and at the same time gives my child that extra edge and confidence. The extra craft materials are very very unique and effective too. Kudos to Busy Bee for coming out with something like this. It's indeed a great support for parents.