The Busy Bee ROOTS for schools
The Busy Bee ROOTS offers a harmonious learning solution, comprising rich educational materials, digital resources, teacher and parent tools, ongoing professional development, and supportive implementation visits. Through collaboration, we partner with schools to accomplish academic goals and foster meaningful connections.
There are three different levels of the curriculum
Level 1 for 3-4 years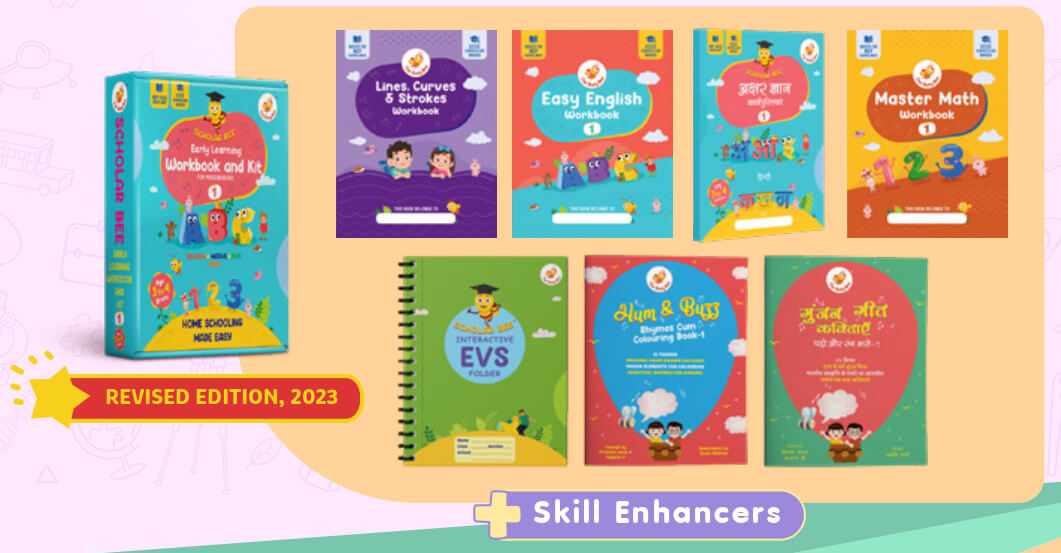 Level 2 for 4-5 years
Level 3 for 5-6 years
Employing a holistic cross-disciplinary approach, the program ensures a seamless learning journey spanning subjects and levels. Well-defined learning goals, self-assessment tools, and comprehensive lesson plans makes this course a stop solution for schools.
Student Workbooks
Workbooks are available for English,Maths,EVS and Hindi.Rhyme cum colouring books are also available in English and Hindi for three different levels.
Skill Enhancers
The Busy Bee Skill Enhancers stand out as an  unparallelled unique resource which distinguishes our curriculum from  others  .They offer a distinctive, immersive experience to every child, empowering teachers to closely observe and provide essential guidance.These skill enhancers serve as an ideal complement to classroom instruction, reinforcing the concepts being taught. There are three separate levels of these skill enhancers as per the age.
Worksheets
Ample worksheets are provided as digital content which can be a valuable support to children, reinforcing their concepts. These worksheets are thoughtfully crafted to assess the child's grasp of the concept.
Teacher's Manual
An all-inclusive teacher solution comprising of Weekly lesson plans Integrated STEM  projects
Teacher Training
The Busy Bee offers ongoing assistance to aid teachers in comprehending the program's approach, highlights, and application. Throughout the year, skilled trainers conduct workshops, and the product marketing team provides implementation support visits. These sessions encompass product guidance and delve into pedagogical insights and methodologies.