A lot is being written about holistic development these days. With NEP 2020 being discussed in media even a layman is familiar with the word.But after innumerable interactions with parents at various forums and in various cities we have unfortunately understood that people haven't got the real gist of it. Real gist ,in the sense, "Why holistic development is important".
Imagine you have called few of your friends for dinner at your place. You put your entire energy into the planning and making of the main course. You forgot about the snacks to be served .You hadn't planned how to engage the kids who were invited. So, there was utter chaos when all the guests came. Even though the main course was extraordinarily good what will be your feeling after the guests left. Will you be happy or angry at yourself for not having planned the entire dinner well.Holistic development of a child is also similar.
Paying attention to development of just academic aspect will seriously hamper the social development,motor development,aesthetic development of the child.
These skills do develop automatically,say for example,the child will learn to run automatically,there is no need to teach him but for a child to reach to his full potential of running he has to be given extra training.Holistic development is just that…For a child to reach his full potential he should be given some extra training.
Also ,imagine you have fell down and hurt yourself .You are writhing in pain.In that condition you are told to write an article about something.Will you be able to do it properly.Unless you provide a conducive environment of the child to learn,explore and imbibe he won't be able to gain any knowledge.
Holistic development is the social, emotional, physical, mental, and intellectual growth of a person. Taking a holistic approach to education means focusing on all aspects of a child's growth, not just their academic advancements. Most importantly, it's about establishing the child's overall wellbeing. Without well being a child won't be able to learn properly.
To effectively practice holistic development a parent should be aware about the age appropriate milestones. You can read our blog on milestones here for reference.
Holistic development includes
Socio-emotional skills

Motor skills which includes both gross motor and fine motor skills

Literacy skills which includes communication skills too.

Cognitive skills

Sensory skill
It involves the development of a child's emotional wellbeing, identity, independence, cooperation and interaction skills.
 IT IS THE BASIS OF ALL OTHER LEARNING BECAUSE ONCE CHILDREN HAVE CONFIDENCE, THEY FEEL EMPOWERED TO LEARN ANYTHING. 
Promoting social-emotional development:-
Children like to mimic their parents . So be a role model for them

Establish warm and caring relationships with children .

Help children understand all the different emotions. Also make them understand that all emotions are acceptable, including negative feelings.

Encourage children's participation by giving them small responsibilities like putting their toy back after playing .

Offer encouragement and reinforcement for appropriate behaviors.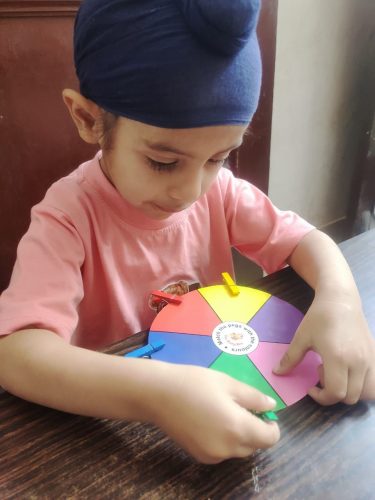 Fine motor skills are those skills which involve the use of small muscles of fingers,toes and feet.These muscles control the dexterity of hands and fingers.Hand –eyecoordination, gripping and cutting are a few of them.
FINE MOTOR SKILL BUILDS THE FOUNDATION FOR WRITING AND DRAWING
 Promoting fine motor skills:-
Provide a wide range of drawing supplies like crayons, water colours, markers etc.

Beading and stringing activities

Cutting practice using child-safe scissors

Toys like puzzles, blocks and play dough

Sticker activities.
You can buy our Fine motor kit 1 & 2 here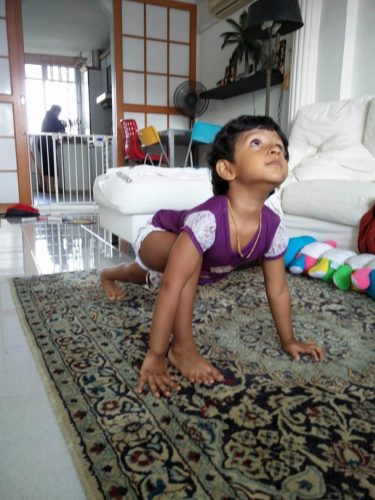 Gross motor skills involve the use of large muscles and body parts, like the arms and legs. Running, jumping, balancing and dancing are some examples of gross motor skills in action.
GROSS MOTOR SKILL IS USUALLY THE FIRST SKILL THAT STARTS DEVELOPING IN CHILDREN.
Promoting Gross motor skills:-
Play music and encourage children to dance, clap, stomp their feet and play percussions on their bodies.

Provide ample outdoor play time.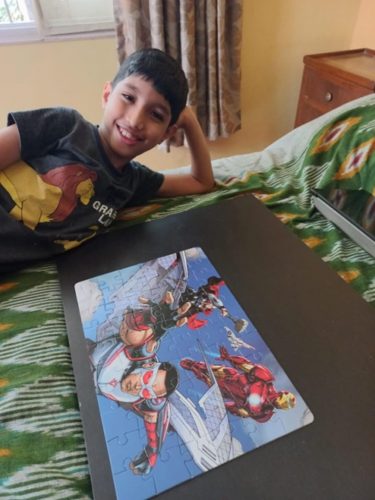 Cognitive skills refers to a child's ability to pay attention, think,memorise and learn new things.
COGNITIVE SKILL DEALS WITH NUMBERS,COUNTING,SHAPES,SIZE,ESTIMATION,TIME,MONEY,SORTING,GROUPING
Promoting Cognitive skills:-
Play board games which require memorising and strategising.

Memorising rhymes

Asking open ended questions

Play card games and puzzles.

Give approximation and estimation exercises 

Playing sorting of shapes,colours ,sizes etc
You can buy our Scholar bee early learning workbook 1, early learning workbook 2, early learning workbook 3.
Aesthetic sense refers to a set of values relating to appreciation of nature & beauty
AESTHETIC SENSE DEVELOPS EARLIER AND EASIER IN KIDS WHO HAVE AESTHETICALLY PROFICIENT PARENTS.
 Promoting Aesthetic Sense:-
Drawing and Painting activities

Take children for nature walk

Take children to aesthetically rich environment like museum or exhibitions

Ask children to express their experiences through songs

Teach children to play instruments

Creating new things using clay

Craft activities
Sensory skill refers to the skill of using the senses to explore the world around them. They do this by touching, tasting, smelling, seeing, moving and hearing.
SENSORY SKILL IMPROVES MOTOR SKILLS AND ENHANCES THE OVERALL COGNITIVE DEVELOPMENT OF CHILDREN.
 Promoting Sensory Skill:-
Speak to children about different textures.

Take children for sensory walk.

Playing with different toys like building blocks,coloured rice,pipe cleaners

Clay play

Messy eating

Creating a sensory bin

Creating home- made musical instrument

Baking together

Making your own small garden

Playing with sand bin

Water play

Beading

Pom pom sorting
Sensory play can seem to be a little messy but it is the starting point for a lot of new learning .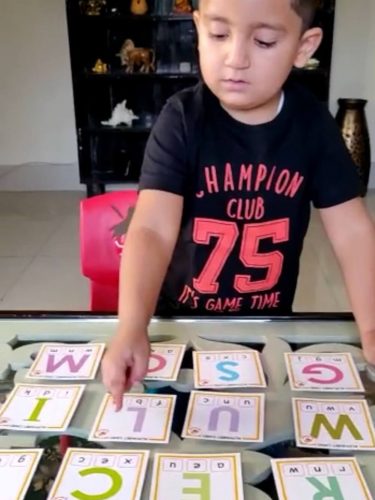 Literacy skill refers to the skills needed for reading and writing.They include awareness of sounds of language,print awareness,vocabulary,spelling and Reading comprehension. 
LITERACY SKILLS IMPROVE AUTOMATICALLY WHEN ALL THE ABOVE MENTIONED SKILLS DEVELOPE IN CHILDREN
Promoting Literacy Skill:-
Make reading a habit, For that read books to children

Create a print rich environment at home by setting reading nooks at home

Learn alphabets through play like making alphabets using clay

Singing rhymes

Simon says activity to increase vocabulary

Let library visits be a part of your life 

Pretend play

Visual discrimination activities like spot the differences 

Story telling 
Literacy skills if developed well in childhood ,it can take the child a long way in his educational journey.
Holistic development is the base for quality education. If this concept is practiced well at home and school real and authentic learning will happen. Just a small change in our approaches can go a long way in providing quality education to children.
You can buy our age appropriate holistically developed boxes for age 3-4 years here, for 4-5 years and 5-6 years Early Learning Kit 1, Early Learning Kit 2, Early Learning Kit 3.